"Every morning, I am a beginner." – HANYA HOLM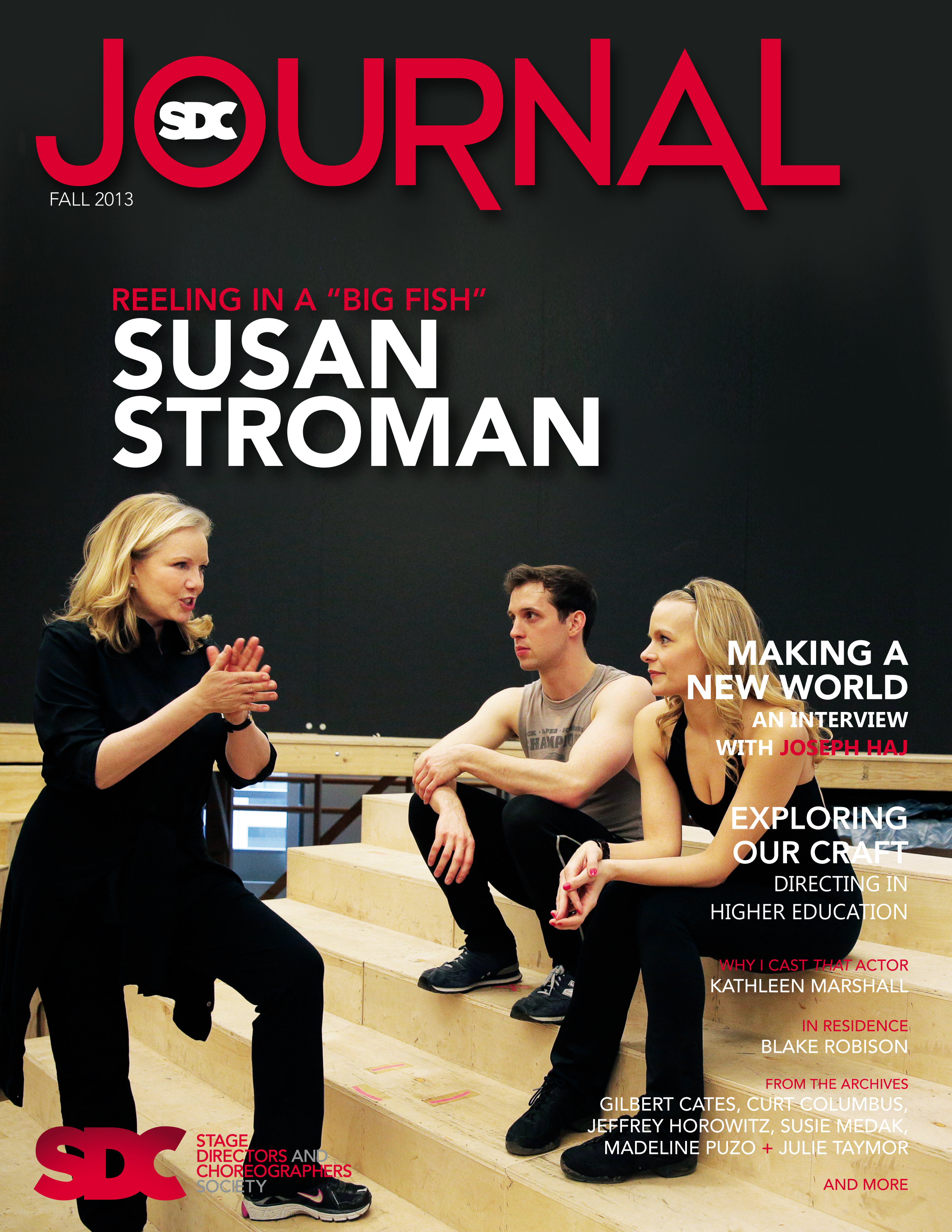 On April 17, 1959, Hanya Holm sat with Shepard Traube and Agnes de Mille to witness the signing of the articles of incorporation for SDC (most likely she was in pre-production for Orpheus and Eurydice). Her career featured one landmark event after another. She was as well respected as an educator as she was as a choreographer—and she was a brilliant choreographer. Ms. Holm is widely known in theatrical circles for her groundbreaking work in Kiss Me, Kate; My Fair Lady; Camelot; and many more. She was a leader in preservation and property rights, as well as a pioneer in modern dance with a deep social conscience. And still, she said, "Every morning, I am a beginner."
It seems to me that many, if not most, directors and choreographers live within a tight space between confidence and terror—a high-wire act that often fuels brilliance. It appears that when the right combination of determination and humility collides with opportunity and access, an artist breaks through.
At SDC and SDC Foundation, we are committed to supporting directors' and choreographers' careers in whatever place and form they take. With each path being so singular, we look for the moments that seem to transcend any one individual's career—best practices, if you will. Directing and choreography will likely always be apprentice trades; it is a slow road to mastery for most. In this issue we find a thread that explores the many and varied ways in which our Members attain mastery and help others do the same.
Joseph Haj talks about how often he reflects on his early career as an actor, how all the hours he spent in the rehearsal room with master directors directly contribute to his craft today. Patricia McGregor's seemingly quick rise from graduate school to the main stages of theatres across the country may appear easy. But if you look closely, from stage managing to assisting, it is clear that Patricia put in her hours with the intention to become as successful as she has.
When we talk of mentorship we often begin to spin into the snowflake-like experiences of our Members. In this issue Shelley Butler uses the backdrop of the long-heralded Resident Director Program of Garland Wright's Guthrie Theater to ask us to focus on tales of mentorship. What can we draw from these two distinctive experiences to shape other programs today?  Blake Robison, who recently became the Artistic Director at Cincinnati Playhouse in the Park, has already committed to a new kind of residency program, and three talented SDC Members are happy to be part of its first cycle. From a different direction, Sharon Ott talks with a number of well-established directors who are sharing their craft and expertise with acting students today.
In "From the Archives" we have condensed a conversation from the TCG conference in LA in 2011. What a glorious, gnarly conversation it was. You can almost hear the loving timbre of the late Gil Cates' voice as you read. Five extraordinary panelists wrestled with the question of how directors develop, what might be done—or not—to support current efforts, and the possibility of creating new opportunities. What if theatres were able to support a director's or choreographer's dream project? Could we imagine a commissioning program for experienced, established directors and choreographers that offers the opportunity to break through barriers, take risks, and develop new skills?
We will always work to better support the development of directors and choreographers. But sometimes we simply want to stand in awe of one of our masters. In this issue we spend time with Susan Stroman as she talks about her process on Big Fish. And if you haven't read Jack O'Brien's Jack Be Nimble yet, you really should. It is an honest, humorous, and poignant look at what it takes to make it—and a darn good history of contemporary American theatre.
In New York, with fall in the air and the leaves beginning to fall, we approach our Annual Membership Meeting and the change that it brings. When Karen Azenberg joined SDC, she was choreographing Guys and Dolls with the late Thomas Haas at Indiana Repertory Theatre. I wonder if she could have imagined where her Membership would lead. In 1998, Karen began her tenure as an Executive Board Member of SDC. This fall, after two terms as Executive Board President, Karen joins the illustrious ranks of past presidents. Karen's presidency will be marked most clearly by her passion and devotion to the full range of this Union's Membership. The prism through which she evaluated issues, determined priorities, and set goals was always Member-centric. Karen innately understands and respects the interrelationship and synergy that exist between the influential Membership that resides within a 12-block radius of Midtown and the individuals who make their work and build their lives across all 50 states. That commitment to every Member has driven Karen to ensure that SDC is positioned to rise to the challenges and opportunities ahead. We are proud, strong, and national. In November a new slate of Executive Board Members and officers will engage in working to empower, protect, and unite directors and choreographers across the country. And while we will miss Karen wielding the gavel as she calls us to order, her legacy is already embedded in our future. SDC will forever be enhanced because of her leadership.
Thanks again, Karen! Remember—there is always committee work.
Laura Penn
Executive Director