com·pa·ny kəmpənē/noun: the fact or condition of being with another
or others, especially in a way that provides friendship and enjoyment.
"I could do with some company."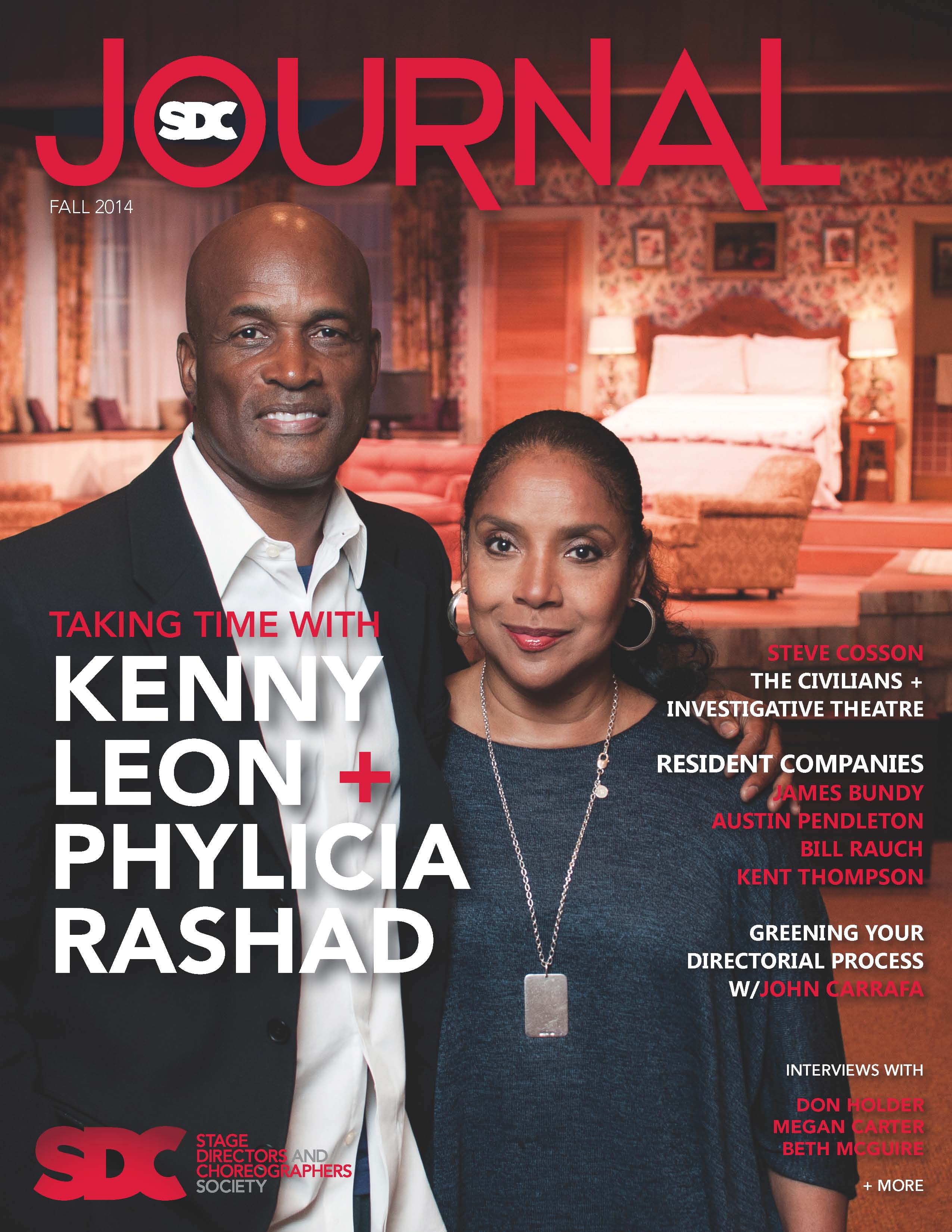 In August of 1986, I said goodbye to my friends and colleagues at Arena Stage and set course for Seattle Rep. From the vantage point of the box office, and later Living Stage, I'd had the glorious opportunity to experience some remarkable moments in the American theatre. At the time, Arena's resident acting company was nearly 30 actors strong, working year-round under what was the NEA Ongoing Ensemble grants. Living Stage was at its peak with its company anchoring a revitalization of the 14th Street corridor. These two acting companies—Arena and Living Stage—lived side by side with many shared values yet completely different structures. Arena's company, many of whom had been together for decades, worked with Zelda Fichandler as well as with some of this country's—and indeed, the world's—most exciting directors of the time. The repertoire included classic, contemporary, and new plays that would become the classics of generations to come. The company's capacity to delve into Chekhov, Shakespeare, and Ibsen was remarkable. Their passion for the organization, its leadership, and the directors who flowed through the building was palpable. (Although not privy to the inner workings, I am sure the company could be a handful for the younger director who may have found their familiarity and strength rather daunting.) Juxtaposed to that company was the company of actors that formed the Living Stage Theatre Company. Under founder Bob Alexander's tenacious leadership, this company was a true ensemble whose work required a depth of discipline, a shared process, and a giving over of one's talents to a vision that was about nothing less than changing the world. One company's work centered on great text and the other's was born from improvisation, but in both instances, strong directors led the way.
In Seattle, I would find myself again within a theatre that for much of its existence had a strong resident company. Seattle Rep had been founded by the late Stuart Vaughan with company at its core. Following a visit to Seattle for the World's Fair in 1962, where he performed his one-man show Mark Twain Tonight, Stuart was recruited by Seattle officials to join in the establishment of Seattle Rep. When I arrived in 1986, Seattle Rep's Artistic Director Dan Sullivan was experimenting with ways to make a company work again for the theatre and its community. A tight collective was formed that propelled the theatre forward. From touring to co-writing with Dan, it was a time of artistic expansion for the Rep. Meanwhile, A.C.T., the Guthrie, and many others were creating opportunities for artists to live and create in a company environment.
Shortly after we launched SDC Journal, Stuart wrote to share some ideas for future topics for the magazine. Resident acting companies as they exist today (or don't) remained a passion of his. He said that a resident acting company allows a director to develop a distinctive style that enriches the work. He shared a concern that many of our leaders share: our audiences are distracted and disconnected from life beyond their smart phones. He said, "To counter all this, we must concentrate our efforts on what the theatre uniquely offers—people coming together in a space, sharing great words and ideas, participating communally in an imaginary world where universal human conflicts are fought out bloodlessly by live surrogates (the actors), pitting arguments and ideas against each other in powerful worlds."
With this issue of SDC Journal, I find that, whether it be in Doug Langworthy's piece on resident acting companies or in the interview with Kenny Leon and Phylicia Rashad, the benefit of long-term relationships between and among collaborators contributes immeasurably to the creative lives of our Members, the success of their careers, and the experiences they offer their audiences. Certainly the ensemble Steve Cosson and his collaborators have created at The Civilians is one clear example of a company of performers and artists thriving today. I find what Sam Mendes created and orchestrated with Kevin Spacey to be equally remarkable with company at its core. And while neither "resident" nor "company," it is clear that the long-term collaborations that exist between directors such as Bartlett Sher and Susan Stroman with the likes of lighting designer Don Holder, for example, allow directors and choreographers to reach higher.
And so our Members find themselves in all kinds of company as they practice their craft. As the fall season begins, I hope that everyone will experience good company.