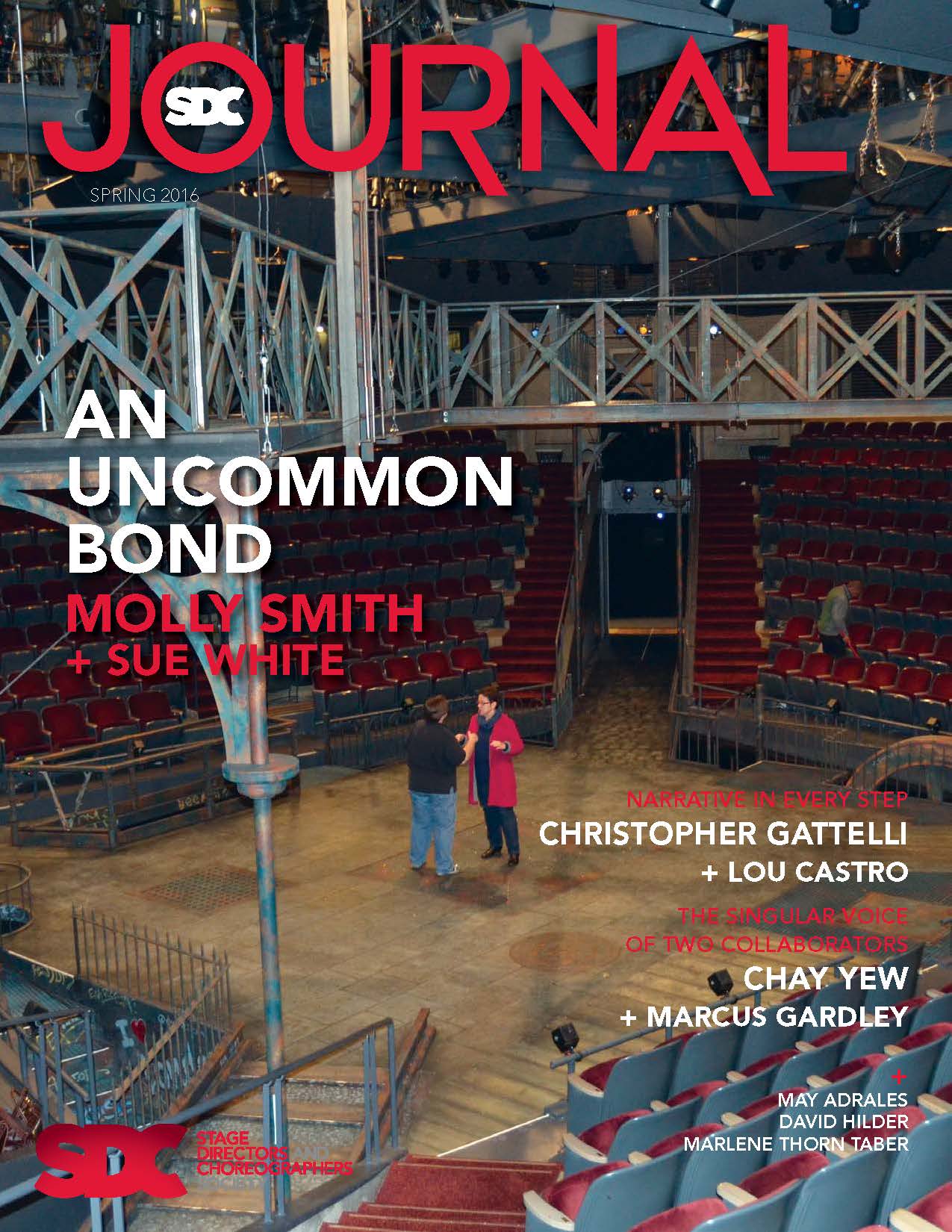 Nearly 20 years ago in Seattle, Tony Kushner gave a speech at Meany Hall on campus at the University of Washington, and I walked away with such clarity. As we all know, Tony has seemingly unlimited capacity to change the way we think about ourselves and the world around us. I don't remember the event of the speech or really anything specific about what he said, but do I remember interconnectedness, informed citizenry, and shared humanity. I began to see a way to organize my work. Although I had been drawn to these concepts throughout my career, that evening something crystallized. It was like a stake had been placed in the ground, and suddenly I understood the pillars that motivated my life in the theatre.
Whether it is the dynamic between a theatre and its community or the relationship of one artist in collaboration with another, it is an authentic connection—and an understanding of all that means—that can make the difference. Nothing happens in isolation. Every choice we make has an impact because we are all connected, and each piece of theatre has the capacity to illuminate our connections to one another, however joyous or sad.
If there is an impulse of ancient theatre and storytelling practices from around the world, it is the impulse to inform. Whether calling citizens to the Acropolis or the fire, every story we tell and every story we hear reminds us of our potential and of our responsibility. The more stories, the better informed.
In this issue we celebrate collaborations—collaborations that, over time, have created remarkable theatre and hold the promise of much more. The joyful collaboration between Chris Gattelli and his Associate Lou Castro has compelled audiences to their feet with some of the most energized and power-filled choreography on stage today. They finish each other's sentences, laugh, and shout in ways only possible when a deep connection is shared. There is the collaboration between Director and Stage Manager as manifest between Molly Smith and Sue White—a relationship invisible to many and yet one not to be taken for granted. Their work together has supported the telling of stories that remind us of our past, reimagined productions of great American musicals, and projects that have shed a spotlight on our recent history, such as in Camp David, which they explore in the interview. Chay Yew says of the significance of Marcus Gardley's work, "Black history doesn't only belong to African Americans; it belongs to all Americans. It is a travesty that most Americans don't know black history. So, the fact that Marcus has been telling these stories to us, to new generations, and also perhaps to remind older generations, is truly the thing that he does most wonderfully." The connection Chay has found to Marcus and his work is informing us all, bringing forward our interconnection and hopefully our shared humanity.
At SDC today these principles are vital to our work. We are supporting the interconnections and collaborations that fuel your careers. We are striving to understand and address your needs as you make your work and live your lives. We remain connected to the wider theatrical community in an effort to strengthen the industry as whole.
In this election year, we need to pay special attention to cultivating an informed citizenry both on and off the stage. To you, SDC Members, please vote. Take the time to know and understand the impact of each candidate's position on the arts and entertainment. Understand their stance on unions and your right to collectively bargain for fair wages and benefits. Uncover their views on right-to-work legislation and minimum wage. The stakes are always high in a thriving democracy, but a democracy thrives only if its citizens participate.
I have so enjoyed spending some time with the astonishing Abe Burrows as we put this issue together. He used humor to lighten our load and brighten our day, but he also used humor to get our attention: "When I pick up papers today, if I didn't laugh, what would I do?… You've got to say, 'Well, you're kidding! You got to be kidding, sir!'"