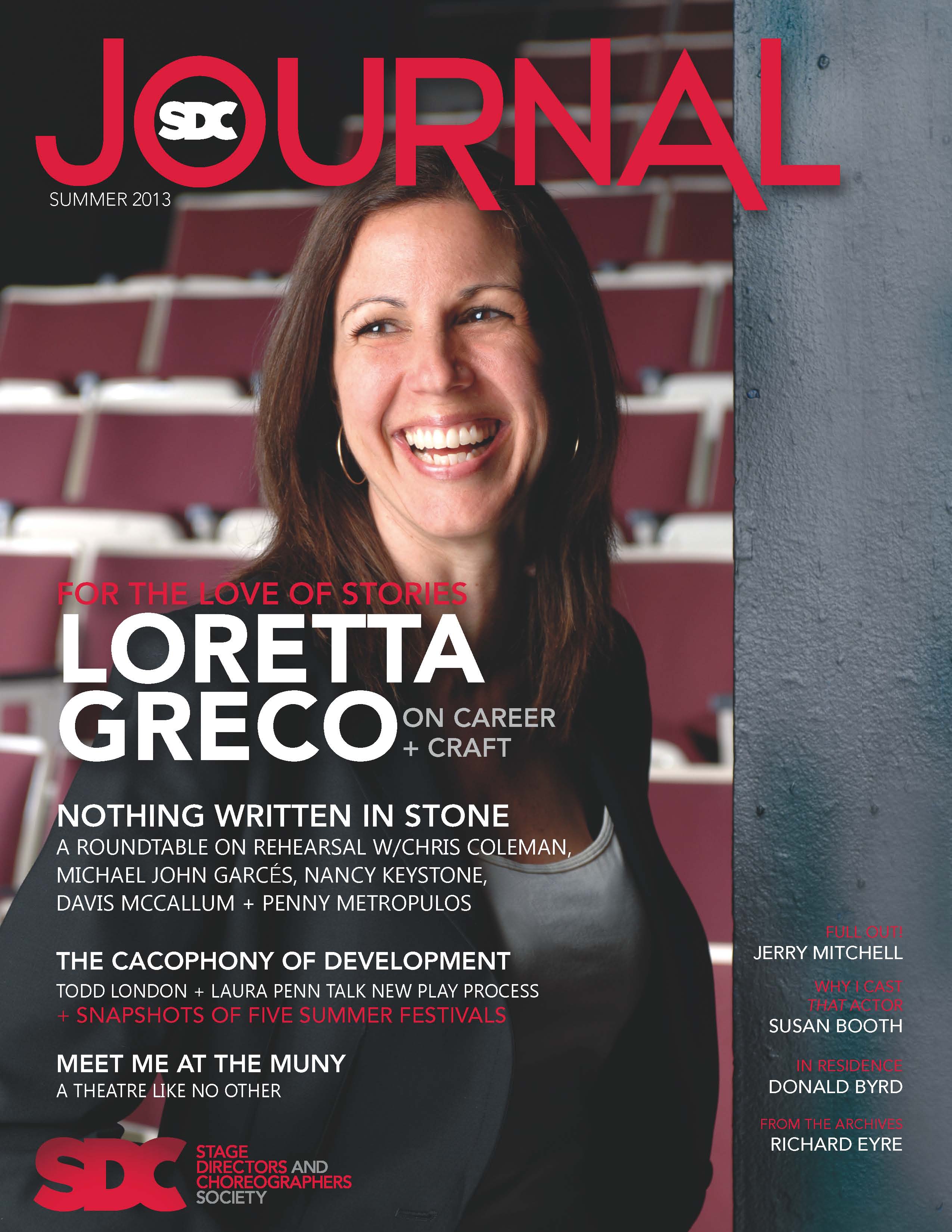 Nelson Mandela once said, "It always seems impossible until it's done."
It seems impossible to imagine a world without Mandela. Maybe that's because he has been so present in my adult life as an inspiration and a moral compass. I vividly remember being deeply immersed in working for Bob Alexander and the Living Stage Theatre Company during some of the darkest times of apartheid. Remember the Market Theatre's Woza Albert!? Sweet Honey and the Rock's Biko? How many of us came to understand the pain and strength, the guilt and hope of humanity through Athol Fugard's work? I remember a sense of pride in knowing that theatre was playing a meaningful role in mobilizing the oppressed and opening the consciousness of the world beyond Soweto.
For many of us, making theatre is our own attempt to make sense of the world. A mirror with which we reflect the world, or as Brecht challenged us to consider, a "hammer to shape" the world. We celebrate and change the experience of life—if even for a moment for those who enter the theatre.
In this issue, in "From the Archives," Richard Eyre talks with Anne Cattaneo about his 2002 production of The Crucible. In sharing how he and the cast entered Arthur Miller's world, Eyre says, "We talked about the coordinates of this society. What they believed in and why they believed it."
I love that quote for any number of reasons, not the least of which is this idea of the coordinates of a "society." As I sit here at the Stage Directors and Choreographers Society, I am drawn to consider what SDC's coordinates might be. What are the coordinates of the society outside my office window? What are the coordinates of our society when one day the Supreme Court invalidates central tenets of the Voting Rights Act, then the next day it strikes down the law blocking federal recognition of gay marriage? In moments such as these, it is often helpful to focus, to breathe.
Later in this issue, Art Williams and Jay Broad take us back to "SSDC" and our founding, and in doing so remind us of what we believe in. Excerpts from the Credo as drafted by the Founders clearly state our commitment to:
– elevating the standards of the art of stage direction and choreography
– aiding in the development and training of directors and choreographers
– increasing in the professional and public esteem these arts
– developing all conditions that will encourage them
I know I am repeating myself as I have shared some of those very words in the Journal before. So perhaps the more interesting inquiry posed by Eyre is why do they believe it? For makers of theatre, maybe it's because, as Donald Byrd experienced in Nepal, theatre can bridge worlds, bringing us closer to our shared humanity. Or, as Kym Moore talks about, theatre gives us a place to investigate misguided perceptions.
Each and every week you propel stories to life, lift them, pull them, and will them from the page—day to day, project to project. From the first spark of an idea to the moment the curtain rises, there is something altogether unique and distinctive about the why and the way any one director or choreographer gets the job done. There is no single "process," as we will find again and again in this issue, and yet there are markers along the way that one must hit. Some are functional, some are ephemeral.
There is also a recurring theme this summer of coming to things with fresh eyes or making things new. How do we make a classic new? Loretta Greco strives to take audiences to a place where they think it just might end differently this one time. How do you throw out our assumptions about a play or production and be alive to what is in the room? Todd London asks us to evaluate and feel bold enough to walk away from how things were done and see how things might be done while always remembering that creating meaningful relationships is hard.
And how can one talk about meaningful theatre, relationships, process, and new plays without mentioning Lloyd Richards? In 1959, as SDC was being conjured by tenacious directors and choreographers, Lloyd was there, even as he was directing A Raisin in the Sun on Broadway. Lloyd spent his life making great work in enduring partnerships with playwrights like the great August Wilson. He profoundly believed in his calling and forged a path that many would follow. "I didn't go into the theatre because it was a job," Lloyd said. "I went into the theatre because I was choosing a way of life."
With all that Lloyd did for playwrights, for artists of color, and for future generations of theatremakers, he also gave generously of himself to SDC. No stranger to attempting the seemingly impossible, he led SDC to sign the first LORT Agreement, prevailing in the 1975 landmark Julien case, which gave our Members the right to be represented by the Union, and established SDC-League Pension and Health Funds.
Today, the coordinates of this Society are drawn far beyond 1501 Broadway, just as the places and ways in which you make your work have expanded. We still know what we believe, and our purpose is clear—but it's good to remind ourselves why and to remind ourselves to be ambitious. We should be ambitious for the craft and the business, but we must always be mindful of our potential for making a difference in our societies. And we should never be daunted by that which appears impossible as it may be the most important pursuit of all.
Laura Penn,
Executive Director