"A director becomes a diplomatist, a financier, a pedagogue, a top sergeant, a wet nurse, and a martyr, the kind of martyr who used to be torn into pieces by wild horses galloping in all directions at once." – Margaret Webster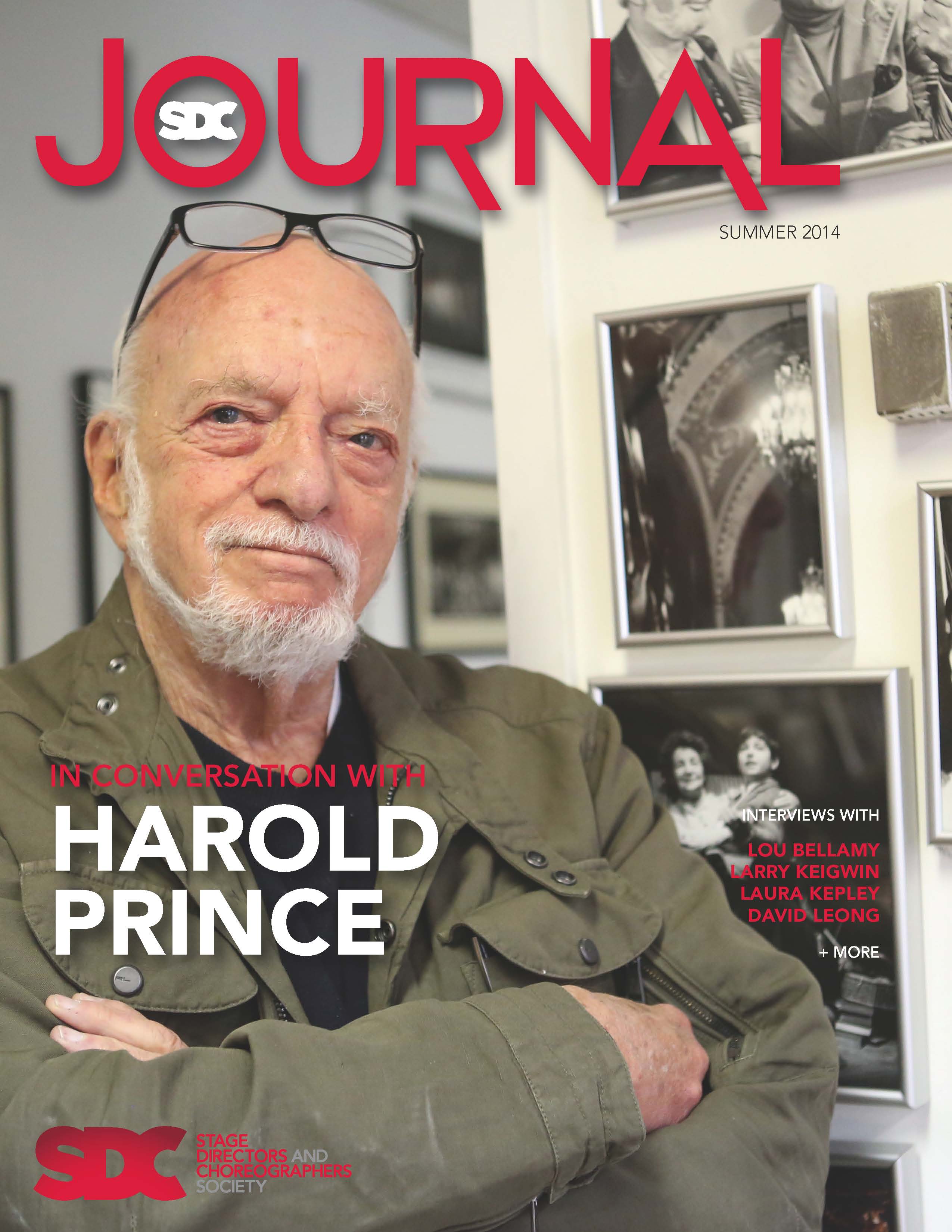 'Tis the season. Let the summer rituals begin. For many theatres and theatre artists the season has wound down, the awards have been presented, the TCG conference has been attended along with graduations, fiscal years have ended, and sunscreen, summer camp, summer stock, and vacations are in the offing. This time of year is the return of the summer Shakespeare festivals. You might find yourself enthralled with Jack O'Brien's Much Ado at the Delacort, at Shana Cooper's Midsummer Night Dream in the hills of Orinda at Cal Shakes, or in the mountains of Utah experiencing Utah Shakespeare or at Othello Park in South Seattle. Dozens of SDC Members are at work embracing the elements, reveling in the scale, staging works of substance and humor at outdoor festivals across the country. In this issue you will glimpse just a few of the incredible companies who welcome SDC Members each summer.
Meanwhile in New York we begin to hear the buzz of next season. Limited runs approach closing, and while we sadly say farewell to some of the shows that graced the Great White Way, the road companies are forming in preparation for upcoming tours. The routine is familiar. So much is the same from year to year—and yet we find ourselves in the midst of great change. So much accomplished, so much still to do.
For our 50th Anniversary in 2009, then-President Karen Azenberg led an effort to illustrate the interconnectedness of our Membership. She began with Founders and created a web, a kind of family tree, tracing mentorship and influence. At the top were Sheppard Traube, George Abbott, Bob Fosse, Agnes de Mille, Jerome Robbins, Lloyd Richards, Elia Kazan, Peter Brook, and Alan Schneider, which flowed into Jerry Zaks, Carol Haney, Jack O'Brien, Martha Clarke, Michael Kahn, Casey Childs, Dan Sullivan, Sharon Ott, and Julie Arenal. Doors then opened for Sheldon Epps, Edie Cowan, Joey McKneely, Walter Bobbie, Tony Taccone, Marc Bruni, and many more—too many to list here with any sort of depth. It was a graphic demonstration of legacy, a snapshot of the impact of mentorship. In this hand crafted art form, the apprentice model is still how so many, many directors and choreographers find their way.
Central in this family tree was the indomitable Hal Prince. The lines that ran from Hal were too numerous to draw, his influence profound. Somehow while building an extraordinary body of work this man found time, time and again, to let someone into his process, into his rehearsal room, and into his heart. His generosity of spirit shines through in Lonny Price's conversation with him; what also shines through is Hal's wisdom. And it is wise counsel – to the next generation, yes, but also to those in position today to influence how our work is made in the complex commercial arena. Hal harkens back to a time when directors and writers were in partnership, making new work together year after year, succeeding and failing and all the while honing their skills and supporting the development of the artists around them.
In reviewing research on SDC Founders for this issue, I stumbled across a quote from Margaret Webster: "If we fail, as we easily may, I would like it to be a failure which leads others to do the same thing only better, and not a failure which will stifle any such enterprise for the next 10 to 20 years."
You know that dinner party question, "If you could have dinner with anyone from the past who would it be?" I think I would have to say that Margaret Webster would be top on my list. What fun it would be to have Margaret and all the SDC artists featured in this issue of the magazine. We could talk about risk, success, and failure, and what follows each. How might this brilliant woman, who can still claim the record for longest-running Shakespeare production on Broadway in history, respond to the work of our leading artists today? It was 1943's Othello starring Paul Robeson in the title role and José Ferrer as Iago, which ran for 296 performances. Nothing has remotely approached this record since. She also played the role of Emilia in the production. Then in 1945 she staged The Tempest on Broadway with Canada Lee as Caliban, making this the second U.S. production featuring an African American actor in an otherwise all white cast. It ran for 124 performances.
Next to Margaret might sit Lou Bellamy, Talvin Wilks, and Chay Yew, ruminating on diversity. Then Hal and Lonny, followed by Laura Kepley and Davis McCallum, discussing artistic leadership and community impact. I imagine David Leong, Anne Bogart, and Larry Keigwin engaged over the nuances of process and craft. And so many more. What a feast of conversation and ideas, past influences and future initiatives!
Bon appétit!
Laura Penn
Executive Director