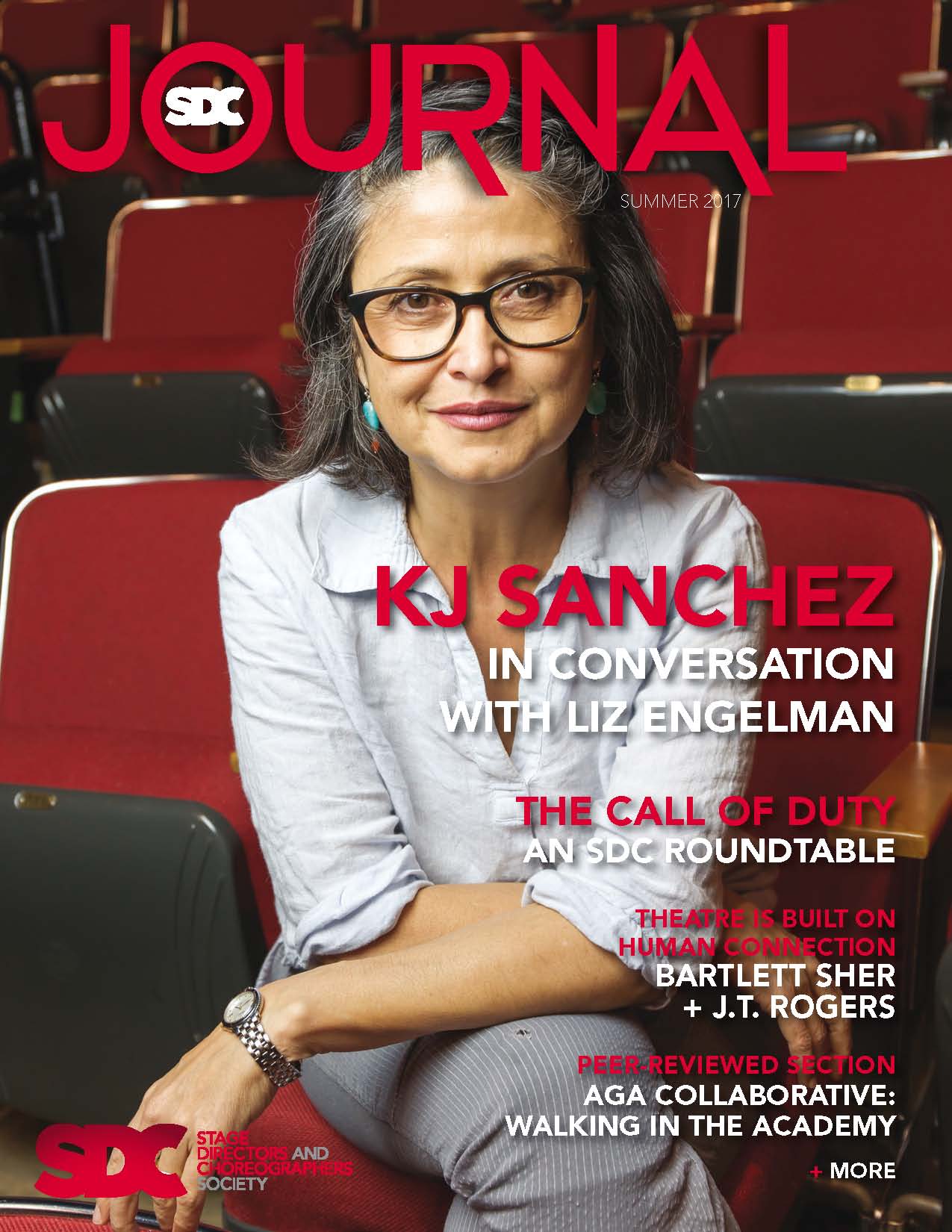 This edition of SDC Journal is largely focused on activism and what we as leaders and citizens do in addition to our work as playmakers. I am a little more than 100 days into my presidency—also a benchmark for that other president—so I thought I would reflect on what this new job has recently demanded of me.
Every substantive conversation I've had has circled around wanting to build and better the field. (That being said, there are also a lot of laughs in the SDC halls!) We just wrapped up LORT negotiations: four days of voicing Members' needs, pitching new ideas, sharing information about the state of the field among ourselves and with managing directors from around the country, demanding compensation, and clarifying intent. Backed by our amazing staff, co-chairs Ruben Santiago-Hudson and John Rando—along with their deep bench of a committee comprised of, among others, Daniel Pelzig, Marcia Milgrom Dodge, Sharyl Kaller, Seret Scott, Carolyn Cantor, Ethan McSweeny, Peter Pucci, Lisa Rothe, Pam Berlin, Moritz von Stuelpnagel, Michael Wilson, and Shelley Butler—were on point, respectful, persistent, and true. Hats off to everyone! I honestly think that the committee's optimism and steely passion (only two swear words were uttered in anger the entire week), combined with a sensitivity to the uncertainty of these times for institutions and individuals alike, was infectious. The LORT managing directors gradually became part of a conversation that was less the typical zero-sum game that most negotiations fall into, and felt more like consensus building to better the field.
Negotiations ended Saturday, April 22, at 12:37 a.m., with a five-year deal that has no zeros in its financial plan. Our pension now has a new funding source, tied to a media plan proposed by LORT for audience building and education outreach. And perhaps most importantly, for the first time in the Union's 58-year history, we have expanded coverage to include fight choreographers. We went in with the mantra, "movement is movement" and that it deserved recognition. Fight directors Chuck Coyl and Robert Westley attended the entire span of negotiations to see themselves and their colleagues recognized as the movement professionals that they are—finally!—with property right protections, health and pension contributions, and credit for their work. It was an extremely emotional moment, a long time in the making.
My first interaction with the Union was about twelve years ago at a LORT negotiation. I remember being struck by how nice the managers' shoes were. I remember having the "gung-gung" of Law and Order ring in my ears when small groups were called out of the room to caucus. This time around I was proudly part of those small room meetings. Onward in solidarity!
I also want to take this opportunity to mention the passing of Martha Lavey, who was my three-time artistic director and one-time leading lady at Steppenwolf Theatre. She too was all about building and bettering the field. She loved to push people beyond the ways they thought of themselves. She loved to talk and provoke. She loved actors and writers, and made a director really work. She loved Chicago and Chicago theatre. Her legacy is great.
Onward.
In solidarity,
Pam MacKinnon
Executive Board President