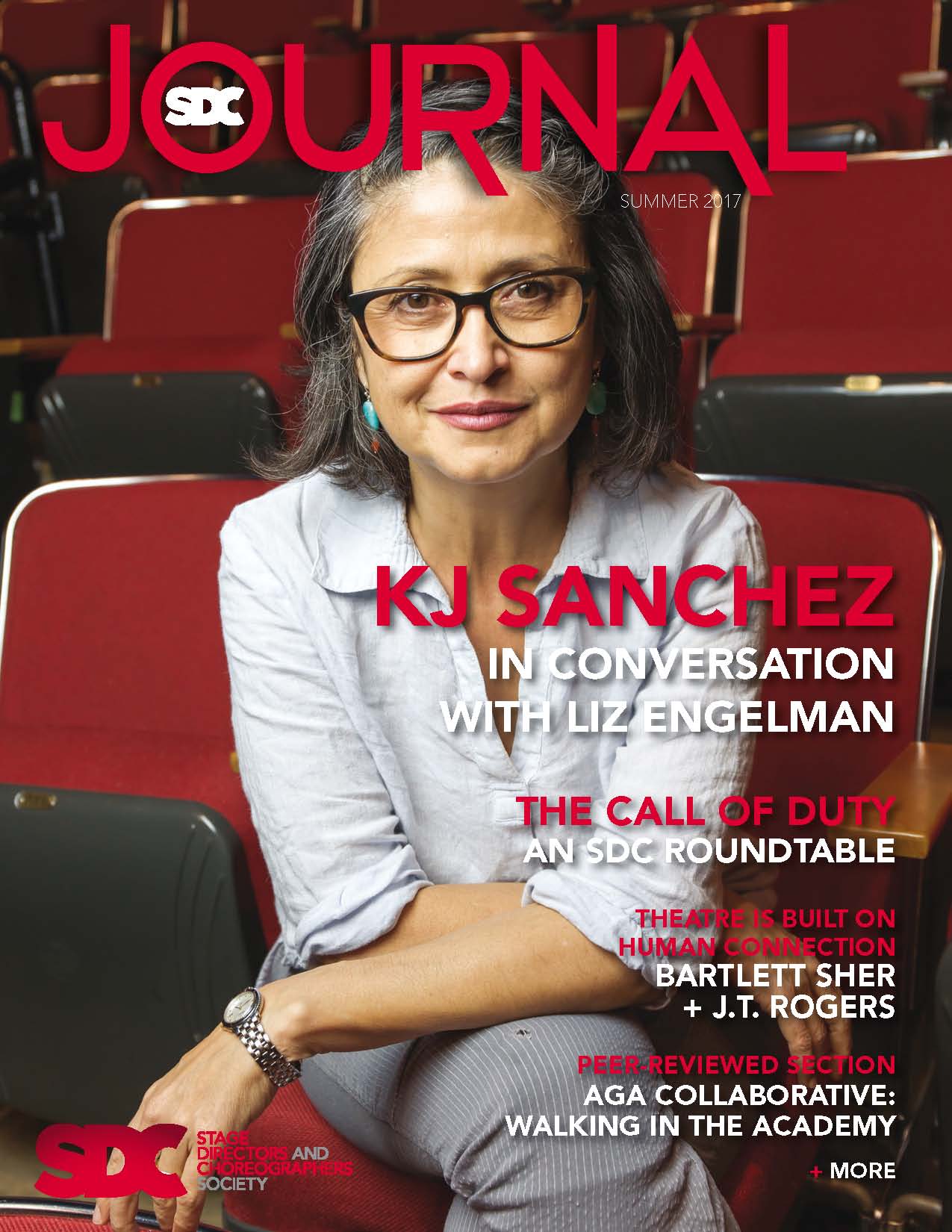 Everything goes in cycles, right? There was a time, in the early years of my career, when a "community theatre" was considered by many to be something "less": less than professional, less important. This was after the powerful, impactful years of theatre of protest, including Bread and Puppet, San Francisco Mime Troupe, and many others. Even though the great work continued, we found ourselves in a time when community based artists struggled for recognition from peers, funders, and audiences.
I experienced this moment firsthand as the communications manager for Living Stage, the community outreach company of Arena Stage. As neither Founder/Artistic Director Robert Alexander nor the leadership of Arena wanted to lose the "community outreach company" from the tag line, my work was to align community and professionalism. It should have been ridiculously simple when you consider the extraordinary talent that burst from the company's home on the corner of 14th and T Street NW in Washington, DC, and their mission of welcoming disabled children and teenage moms, and traveling to maximum security prisons, nursing homes, and the streets. And yet, it wasn't always easy.
Today, when we think of the words "community," "community engaged," and "community-based," we think about vitality, purpose, strength. Even in the profit center of the American theatre, Broadway shows and stakeholders pride themselves on connecting with their communities. Theatre makers continue to reach forward, and their visions explode and scatter across stages, taking infinite forms. And then we find ourselves back where we started, in the essence of theatre. Whether telling a story around a fire or an epic tale at the Acropolis, the goal has always been simple: to make sense of the world or a moment in time by opening the hearts and minds of audiences—through whatever form or composition it might take.
At times, the stages across the country cannot contain the aspirations of our Members. The events of the world compel them to push beyond or explore a different muscle. A moment with a friend leads to another moment, and then to another room and a different circle of collaborators and audiences. Directors and choreographers create makeshift rehearsal halls and fabricate theatres out of whole cloth in an effort to build community, to connect. Sometimes they are making theatre as we traditionally think about it; sometimes they mentor and support by sharing their time. And sometimes, while giving of themselves, they become the learners, the receivers.
As President Pam MacKinnon shared in the Spring issue of SDC Journal, after 50+ years of modest involvement in political affairs, SDC has begun to find its way in the worlds of local and national politics. A newly established Executive Board Committee—the Political Engagement Committee, chaired by Rachel Chavkin, will take the lead on prioritizing legislative issues for the Union while we find ways to increase our support to our Membership as they themselves increase their engagement. While the artists featured in this issue have been doing the work they are doing for a very long time, it seems to resonate differently today. In this issue, we explore the work of a diverse collection of SDC Members who are attempting to make sense of the world through their craft. From West to East, Randall Arney and Davis McCallum share their thoughts on the work their companies are doing to support veterans through funding from the MetLife Foundation and with support from the TCG/Blue Star Theatres Grants. These artists take us through their very distinctive approaches to impacting the lives of veterans and, in turn, the artists who work with them. Seeing work at Hudson Valley Shakespeare Company with West Point in view is quite an experience and completely different from witnessing the Geffen Playhouse's work with veterans.
KJ Sanchez has an insatiable appetite for inquiry. The audiences and communities who have interacted with her documentary theatre work have been transformed. That a new generation of SDC Members and their collaborators will have the benefit of her expertise as they train at the University of Texas at Austin is thrilling.
Speaking of impact, consider the powerful interplay of breadth and depth that energizes the collaborations of director Bartlett Sher and playwright J.T. Rogers. Oslo and Blood and Gifts are both stories of substance and scale—stories of events that changed the world. They take us deep into the hearts and minds of the individuals who found themselves at the center of historic events.
Kenneth Roberson and Thomas Kail were drawn to the work of SAY: The Stuttering Association for the Young for very different reasons, but both chose to share their talents and time to make a difference. Similarly, Saheem Ali, Sammi Cannold, Rachel Chavkin, Lear deBessonet, Moisés Kaufman, Jenny Koons, Tina Landau, Lorin Latarro, Rebecca Martinez, Lisa Peterson, Sam Pinkleton, Leigh Silverman, and Liesl Tommy all found themselves around a table creating connective tissue in the form of the Ghostlight Project, a means for theatre artists to respond individually and collectively to last fall's election through a commitment to social justice.
This issue, when I think of SDC Founder John Houseman and the Federal Theatre Project, I think about its mission as a jobs program to employ artists who otherwise might literally have starved during a very dark time in our country. I wish there was a federal theatre project now. Jobs—living wage jobs—would be critical. What I wish for is a federal theatre program that would place the most pressing issues of our time into the hands of extraordinary artists such as those in these pages and on the rolls of SDC Membership.