Our goal is human endeavor. – WILLIAM BALL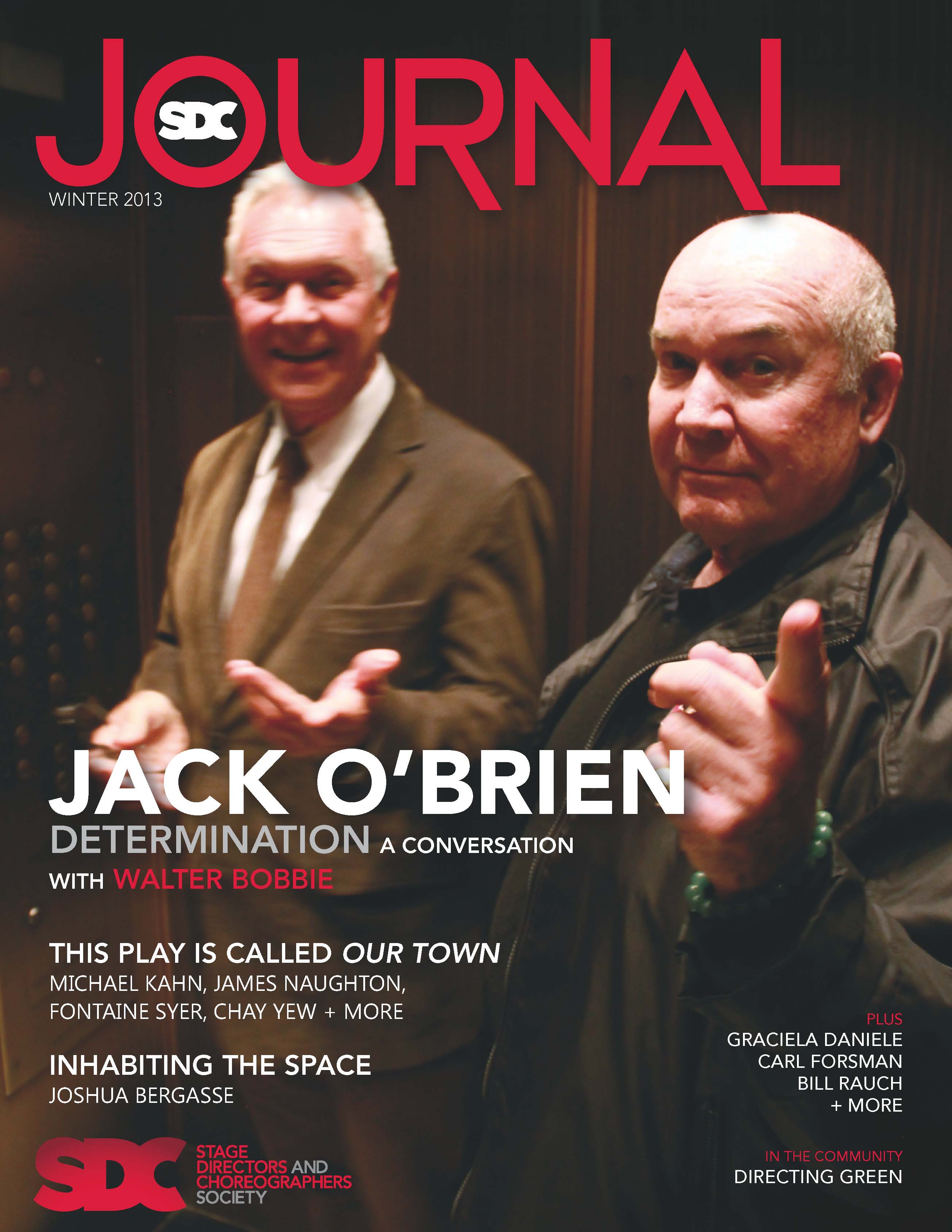 When I was in junior high school, my mom put me on a one-hour Greyhound bus ride to San Francisco from Travis Air Force Base. I was with my friend Liz, and we were headed to the American Conservatory Theatre to see Cyrano de Bergerac. From our seats in the far reaches of the balcony at the Geary, I was mesmerized. Years later I would understand that I had witnessed one of the great moments of American Theatre, a legendary production directed by the indomitable Bill Ball, with a cast led by the remarkable Peter Donat and Marsha Mason. This production would become part of the ACT's repertoire for several years and would be featured on PBS as one of the specials that Jack Venza and WNET13 produced back in the '70s.
At the very same time, on the other side of the country, Zelda Fichandler's shrewd producer's eye matched the talents of Alan Schneider with Thornton Wilder's Our Town at Arena Stage, starring company member Robert Prosky. This production would tour the Soviet Union in 1973 during the height of the Cold War. Interestingly ACT ended up touring the Soviet Union in 1976 with Laird Williamson's Matchmaker and Allen Fletcher's Desire Under the Elms thanks to the success of Arena's endeavors with Our Town. These tours set a standard for cultural exchanges that exists today. Fontaine Syer served as Alan's assistant director on that Our Town tour and you will hear more about her experiences with this play in this issue, as we talk to directors about this American classic on the eve of its 75th anniversary.
The incredible energy and talent dedicated to the development of new work is thrilling and necessary to our field. So too is the opportunity to see magnificent plays revived over time. We experience these plays like new as directors find seemingly limitless ways to bring these great texts to life. We all know there are timeless themes and universal truths, but when you hear Jack O'Brien talk about having done four Macbeths, two Hamlets, three Othellos and three Twelfth Nights, you can't help but wish you had been able to see each and every one of these productions. One of the strengths of a great play is reflected in its capacity to allow generations of artists to find themselves inside the stories in ways that reverberate deeply, and sometimes unexpectedly. Imagine having the rare opportunity to witness a director revisiting a play throughout the development of his/her career, attesting to their ability to find the resonances of the play for a specific gathering of artists and audience at a specific moment in time.
In Seattle in 2004, I had the great pleasure of producing Our Town with Bartlett Sher at the helm and Tom Skerritt playing the Stage Manager. We were not the only theatre seeking opportunities to call together our community to ask questions about what it meant to be an American and to respond to the increased fragmentation of our communities locally and globally, politically and socially. While processing the traumatic aftershocks of 9/11 and the war in Iraq, Washington State citizens were taking their first run at a marriage equality act (it failed at that time but finally succeeded just weeks ago). "Marriage is between two people," Thornton Wilder writes for the Stage Manager to say in the wedding scene. He doesn't write "man and woman." He doesn't write "husband and wife."  In 1938 he writes "two people." In Seattle the audiences went wild—literally erupting into spontaneous applause during most performances, requiring Tom and the cast to pause. Patrons could be heard whispering, "Did they change that line?" "Was it updated?" No, in plays like Our Town the text doesn't change to make it feel more contemporary. In the bones of a great play waiting to be brought to life by a director and his/her collaborators in a moment in time, pardon the cliché, but it is all new again.
As this issue goes to print, countless productions of classic plays are being imagined by SDC directors and choreographers across the country. Cyrano, helmed by Jamie Lloyd, recently closed following a successful run on Broadway, as David Cromer's Our Town once again graces the stage, this time at the Huntington.
LAURA PENN
Executive Director