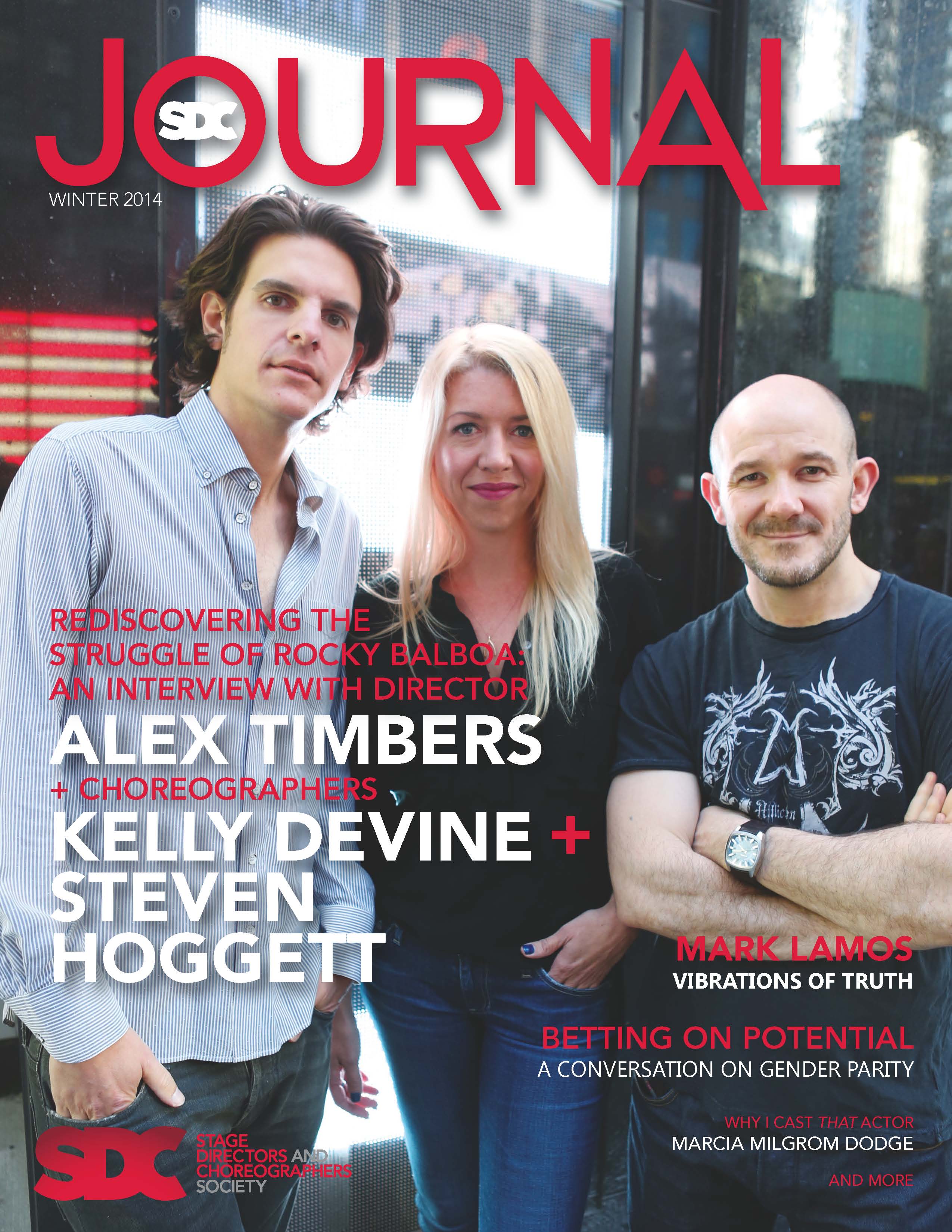 As we enter a new year it feels cliché to talk about how fast time is moving, but there is something about technological advances and our global citizenry that has altered the speed at which we process experiences. In just a few years it seems as though we have forever changed the way we are subject to life in "real time." Yet actual human evolution moves very, very slowly. It took millions of years to develop bipedalism, and then nearly two million more to craft our first tools. It is said that human intelligence as we know it today began developing some 150,000 years ago (which is relatively recent, I guess you could say). More interesting is that this measurement is marked by the appearance of art. From the industrial revolution forward our culture has developed at light speed and our physiology feels so far behind (or is that aging I am experiencing?) we are likely still hard wired for our hunter/gatherer life-style which depended on fight or flight. Today we are inundated with constant stimuli, which to early humans would surely have inspired flight. Our adrenal gland is in overdrive and our melatonin is in hibernation. Our ability to sense danger is still crucial, but our bodies crave some dark and quiet, some simple story telling around the fire. In preparation for the Fichandler Award presentation in Cincinnati this fall, I was talking with Zelda, or rather listening to her crystallizing thoughts about artists in our society. She said, "You know Laura, artists inherit the evolutionary power."
I have no illusions that the year ahead will be anything less than the year that has just passed; in all likelihood it will be filled with more and will move faster. For those of us in NYC at the SDC offices, the year will be one of transitions and growth. Our lease at 1501 Broadway is set to expire early in 2015, and while it's possible we will continue to find ourselves located between Bubba Gump Shrimp Co. and the Hard Rock Café, it is equally likely we will move to a new location. With participation from a newly formed Real Estate Task Force we are exploring the increased value a few blocks in any direction might offer the Membership. We are also working in earnest on an information technology conversation (a new data base). I know these are projects only an administrator could love, but know that our goal is to continue advancing SDC's presence in the community by holding fast to our commitment to unite, empower, and protect directors and choreographers around the country.
I was struck while reading the final draft of this issue how often a certain series of words appeared. Possibly this has been true with every issue and I am just drawn to them now as I look at the year head and consider the opportunities. Risk, danger, challenge, fear, courage. In fact it's hard to find an article in this issue where one of these words doesn't appear, if not directly then at minimum the emotion behind the word is brought forth. But then I guess this is at the very heart of your work. To face the uncertainty of the empty stage, to lift the story from the page, and to bring a divergent group of people together around an idea – artists and audiences alike — all the while wondering if the play will manifest in the way you have envisioned.
In this issue Maija Garcia encourages female leaders to be fearless while Emily Mann wonders if others fear women won't deliver. Mark Lamos and Kelly Devine speak of moments when they were terrified. Michael Kidd and Rebecca Holderness talk of dangerous things. Meredith McDonough, Nancy Keystone, and Carey Perloff reference risk; Charlie Newell, Sergio Trujillo, Alex Timbers, and Adriana Baer all make note of the ever present challenges facing directors and choreographers.
Speaking of challenges, I recently returned from a trip to Southern California with Ellen Rusconi, Producing Director of SDC Foundation (SDCF). SDCF was founded in 1965 and to this day it is the only organization that that exists solely to support directors and choreographers; the goals have remained unchanged over the past 49 years. Our trip to LA was designed to meet a key goal: to convene around the challenging issues affecting theatre artists.
The event took place at the Pasadena Playhouse, one of our co-hosts, along with Tim Dang and the East West Players. The topic was Diversity: Through a Director's Eye. It was a beginning for SDCF and SDC. I don't mean to imply a beginning for a conversation about diversity or the lack thereof in the theatre, but rather this event marked the beginning to a commitment to public engagement. Directors and choreographers have engaged in conversation for years in the four corners of the country with a wide range of collaborators and stakeholders. In literary managers' offices, audition halls and board rooms, SDC Members, LORT leaders, TCG constituents, and Broadway League producers and more are wrestling, as they have for decades, with what diversity means for them. We will have a complete report on the California event in the spring issue of SDC Journal. Directors and choreographers are highly skilled problem solvers, and by and large a pretty brave group. It will take the best of everyone to imagine ways in which we can create and support a level playing field where talent and ability lead the way to success, where influence is shared, and where paths are well lit, creating access for all artists.
Our Members, whether working as freelance artists, artistic directors or associates, can and do have significant impact on the evolution that continues in our culture, in our consciousness, and in our work in the theatre. And it's hard and we love it. The stories contained in this issue illuminate the ways in which directors and choreographers wrestle, moment-to-moment, with not just some of the exceedingly complex and problematic theatrical moments – but with how their work is received by and impacts the larger world.
Reaching back to the SDC Founders – when talking of dancers, the great Gene Kelly spoke of the torture and hard work required, stating, "If you don't enjoy it you better not be in it."