OUR MISSION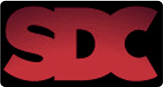 is the theatrical union that unites, empowers and protects professional stage Directors and Choreographers throughout the United States.
Our mission is to foster a national community of professional stage Directors and  Choreographers by protecting the rights, health and livelihoods of all our Members. To facilitate the exchange of ideas, information and opportunities, while educating the current and future generations about the role of Directors and Choreographers and providing effective administration, negotiations and contractual support.

---
OUR JURISDICTION
SDC has jurisdiction over the employment of Directors and Choreographers working in the following areas:
Broadway and National tours
Off-Broadway
Association of Non-Profit Theatre Companies, New York City (ANTC_
Resident Theatre/League of Resident Theatres (LORT)
Resident summer stock companies/Council of Resident Stock Theatres (CORST/TSS)
Dinner Theatre/Dinner Theatre Agreement (DTA)
Regional Musical Theatre (RMT)
Outdoor musical stock (OMS)
SDC also provides Tier, Regional Commercial and Special contracts to protect Members who wish to work for theatres not covered or referenced to one of the above mentioned Collectively Bargained Agreements.
Visit Contracts to learn more.
---
WHAT DOES A DIRECTOR DO, ANYWAY?
As part of SDC's 50th Anniversary celebration in 2009, we created the following video to help educate the industry about the role a director plays. Enjoy!