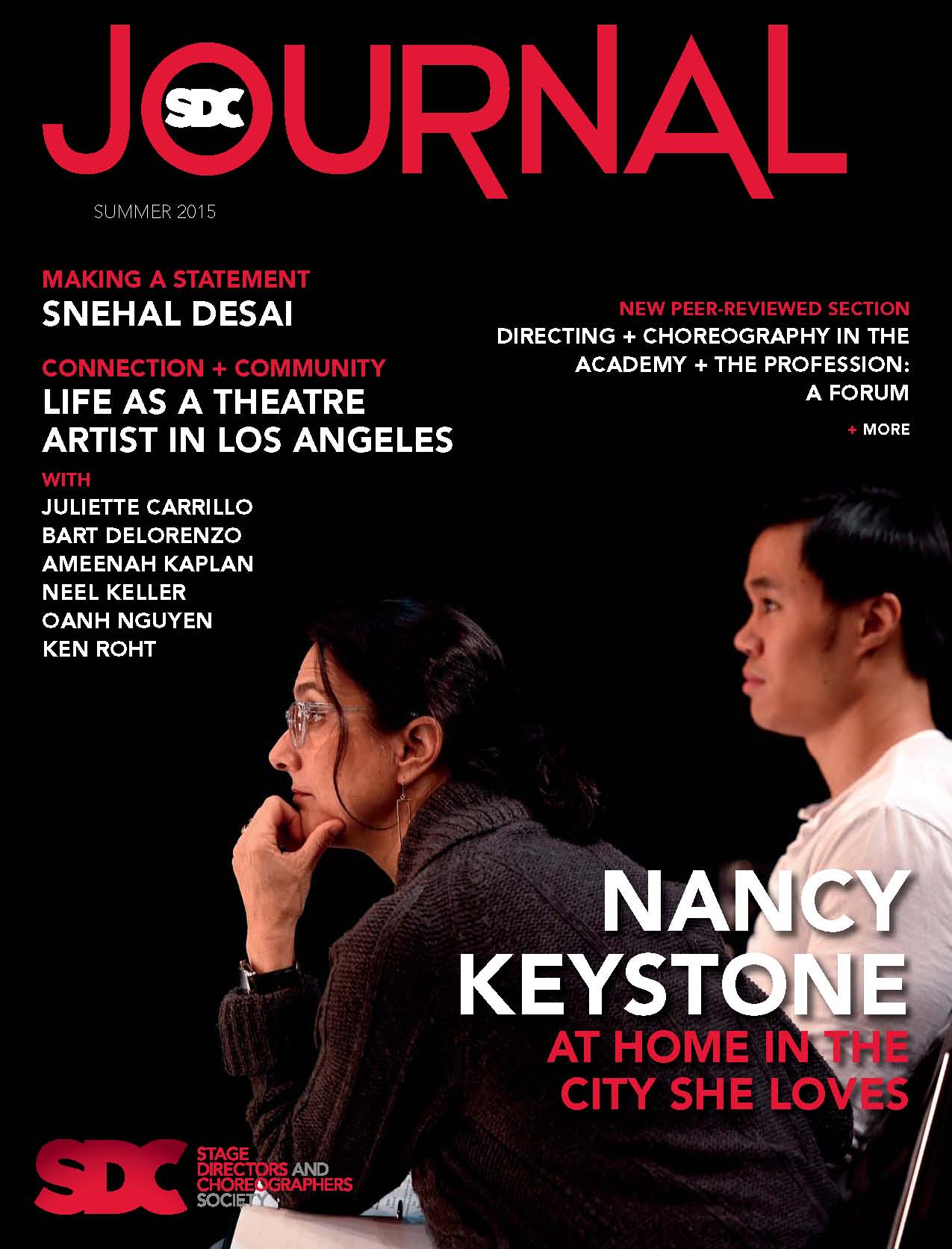 When I began at SDC in 2007, I asked the staff and Executive Board leadership for a list of those I should meet in my first six months. Talk about a glorious and terrifying list, but what a great six months. Good food, mostly. Amazing stories, almost all. A few secrets I will never tell, and so much wise counsel that I would need two lifetimes to make use of it all.
Gil Cates was on that list, and I feel truly blessed to have had his guidance. He was legendary for his shrewd but fair negotiating skills, and many have said that, as lead negotiator for the Directors Guild of America, he set the bar for the entertainment industry. I soaked up every bit of wisdom he was willing to pass my way. Although I only knew him briefly, his love of theatre and those who created it, most specifically directors, was very real. A New Yorker by birth, he was uniquely at home in LA, and it was through Gil that I was first introduced to the LA theatre scene dynamic. I remember sitting in his office at the Geffen Playhouse and hearing about 99-seat theatres and the ecosystem as he experienced it from his perspective, which he knew was privileged. I was struck by the passion with which he spoke about the larger LA theatrical environment.
It wasn't long before my own understanding of the LA community began to grow. As a LORT manager, I certainly knew the "big houses" (if you will), and I had actually spent my childhood in the Valley. I love Southern California—the sunsets, the ocean—and I have loved getting to know the work of our Southern California Members. With each trip west, I understand more fully the opportunities and challenges of making theatre in this environment, and I understand how the region shapes and is shaped by the work of SDC Members.
This issue of SDC Journal features a suite of articles attempting to provide a glimpse of the Southern California theatre community in all its sprawl and glory: a roundtable moderated by long-term Southern California Member Neel Keller, a look into the dynamics of studying theatre in the midst of this film and television mecca, working at the Getty with all its beauty and challenges, and a conversation with one of the city's leading generative directors, Nancy Keystone, as interviewed by Executive Vice President John Rando. (John himself attended UCLA, and I have heard him speak of the deep admiration he has for the Southern California artists who contribute to the distinct theatrical landscape in their region.)
As I write this column, SDC has staff members heading to Cleveland for the TCG conference, and we are making plans for a delegation to attend the National Black Theatre Festival in Winston-Salem; some will visit Chicago for the Carnaval Festival of Latina/o Plays. I'm going to the Dramatist Guild Conference in La Jolla, and we have a trip to Montreal scheduled to launch the new Peer Reviewed Section with our friends and colleagues of the Association of Theatre in Higher Education (ATHE). (See page X and special thanks to Ann Shanahan and Anne Fiotus for their leadership in this exciting endeavor!)
As summer sets in, I have been thinking about this past spring and all that has transpired. At the Semi-Annual Membership Meeting in March, with President Susan H. Schulman on Skype from Stratford, EVP John Rando addressed the Members, marking the significance of our move into the new office at 321 West 44th Street with a primer on SDC history. Briefly, his remarks included:
In 1959, Shepard Traube, Ezra Stone, Agnes de Mille, Bob Fosse, Jerome Robbins, and others signed on for the creation of SDC. After two years, they gathered some 60+ colleagues to sign a strike pledge. This pledge stated that if the Broadway producers refused to recognize the Union (then SSDC) by April of 1962, they would stop working.
In February of 1962—just weeks before the deadline—Fosse, who was set to go into rehearsal for Little Me, refused to go. He knew someone had to take a stand, and he did it. The producers immediately signed Fosse to an SSDC agreement, and the League of Broadway theatres agreed to negotiate.
In March, a meeting was called of the SSDC Membership to prepare to negotiate with the producers. At that meeting on March 14, 1962 at 11 p.m., upstairs at Sardi's in New York City, the following telegram from Ezra Stone (who was likely in LA that day) read:
Victory is near, let us make it lasting and meaningful
Let us hope all Members will help govern instead of merely being governed
Will respect and aid each other and sister theatrical Unions
Will have the vision and incentive to provide a haven for all directors, choreographers and their assistants in every form of theatrical stage enterprise—professional, educational, and communal in the United States and Canada
Will arrive at just contract demands only after consideration of their effect on the general welfare of the entertainment industry
Will appreciate those who sacrifice the most to bring this society from dreams to reality
Star calls for our President, Officers, Directors Council, staff, and especially Bob Fosse, our first man shot into the Great White Way.
Fraternally,
Ezra Stone, co-Chairman 1st Construction Committee, First Elected Secretary
Ezra Stone connects LA and this infamous night, historically tying the two coasts together. We were national even then, even when the regional theatre movement had barely been imagined. (And surely theatre training programs must have been little more than a glimmer in someone's eye.) Yet, here we are, SDC—lasting and meaningful with a big heart and bigger determination to represent and support directors and choreographers, wherever, whenever, and however they ply their trade.
Laura Penn
Executive Director
GILBERT CATES d.2011
AGNES DE MILLE d.1993
BOB FOSSE d.1987
NEEL KELLER since 1998
NANCY KEYSTONE since 2000
JOHN RANDO since 1995
JEROME ROBBINS d.1998
SUSAN H. SCHULMAN since 1981
ANN SHANAHAN Assc. since 2014
EZRA STONE d.1994
SHEPARD TRAUBE d.1983